Enjoy the Beautiful Functionality of High-Quality Vinyl Windows
When your home has perfect windows, you'll barely think about them at all.
That's not to say that you won't enjoy them – great windows provide a connection with the outside world, and natural light can add a beautiful touch to any room of your home. However, you'll certainly spend less time on maintenance and repairs, and the right windows will improve the value of your property.
Vinyl windows (also known as PVC windows) offer a number of advantages over wood and other materials and, at Arrow 2000, we carry a line of exceptional products to help you create the perfect home.
Some of the advantages of our PVC windows include:
Lifetime Warranty
Simple Cleaning
State-of-the-Art Safety and Security Features
Excellent Noise Reduction
Zero Maintenance
A Longer Service Life
Affordable Pricing and Friendly Service
Standard, Energy-Efficient Glass with Low-E, Argon Gas & EverClear® Coatings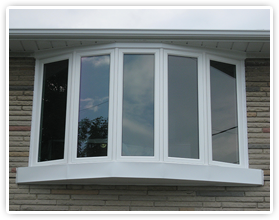 We bring more than five decades of experience to every job, and as window specialists, we are uniquely qualified to provide design suggestions for any type of property. We can explain the benefits of different window designs, recommend security features and help you choose an appropriate style for any type of home.

How can we help?
Visit our showroom or call us today at (416) 741-7070 to set up a consultation.