Beautify Your Home While Adding Energy Efficiency with Interior Shutters from Arrow 2000
Invented by Californians and refined by Canadians, interior shutters enhance your privacy, limit natural light and lend a captivating style to your property. They're a reliable investment thanks to their functional benefits, and
Arrow 2000 offers custom shutters with flexible design options for every type of home.
Quality is always an important factor to keep in mind when making interior home improvements.
Our high-quality shutters instantly deliver an aesthetic upgrade to kitchens, bathrooms, and bedrooms, and because we use the best available vinyl and aluminum materials, you'll enjoy your purchase for years to come.
Features of our interior shutters include: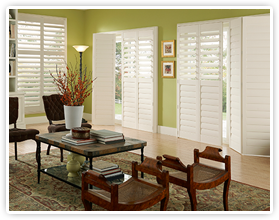 Guaranteed Not to Fade or Yellow from Light Exposure
Waterproof and Easy to Clean
Excellent Energy Efficiency
Durable Hardware with Versatile Customization Options
Interior shutters are a great way to improve your home's energy usage, as they provide better insulation for your windows than aluminum blinds. They're a major visual upgrade and a gorgeous finishing touch for any well-designed interior area.
How can we help?
Call us today at (416) 741-7070 to set up a free consultation or visit our showroom to see how new interior shutters can transform your home.